The first bite of an Effie's biscuit is a moment of pure delight. Lightly sweet with a bright finish of salt, they're more refined than a cookie, more dynamic than a cracker. Savor on their own or as a perfect companion for tea, coffee or a world of cheese. Either way, Effie's Homemade honors a rich, farmhouse tradition and continues the spirit of sharing simple pleasures.
We couldn't be more proud to announce that Effie's Corn Biscuits have received a 2023 Gold sofi™ Award. Sponsored by the Specialty Food Association, the sofi Awards recognize innovation and remarkable taste, while also highlighting the flavors and the creativity found across the specialty food industry.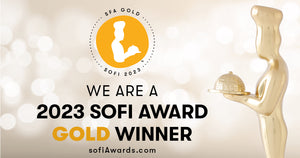 Try all eight flavors of our buttery, lightly sweetened biscuits:

Oatcake, our original
Almond, with cardamom
Walnut, with cranberry & fennel
Ginger, with a spicy kick
Corn, with a hint of anise
Pecan, with wildflower honey
Cocoa, with toasted coconut
Rye, with walnut and caraway

In Memoriam
Effie was more than the namesake for Effie's Homemade, and more than the source of our original Oatcake recipe. She was the inspiration behind our humble biscuit company, a devoted wife and mother, and a gracious host whose door was always open—often sending the aroma of fresh-baked oatcakes out into the neighborhood.
To this day, friends and neighbors remember Effie's beautiful smile as she welcomed them to the heart of her home, the kitchen, where she was often found chopping vegetables, packing lunches, or baking treats to share. They recall the warm and easy affection between "Mr. and Mrs. MacIsaac," and how she doted on her children - Mary, John, Ed, Brenda, Allan and Joan.  She was also blessed with 7 grandchildren, all of whom adored nana's almost-as-famous brownies.
A bright light in the world has dimmed. We already miss Effie very much but carry her generous spirit forward in our lives and in our work.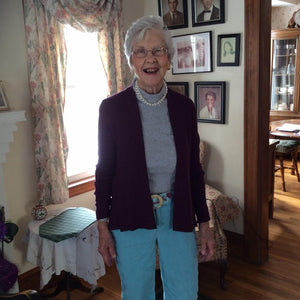 Effie's in Your Neighborhood
You can find Effie's biscuits in more than 4,000 specialty retail shops nationwide. Typically we are in the specialty cheese/deli department. Click here to locate a store near you.
Find a Store