Biscuit: Cocoa Biscuits
Cheese: Fresh Goat Cheese
What's more romantic than chocolate and cheese? We're taking date night to the next level with fresh goat cheese on a Cocoa Biscuit. Deep, dark and oh so chocolatey with a tart little kick and a creamy finish, this pairing is the perfect bite sized sweet and savory treat.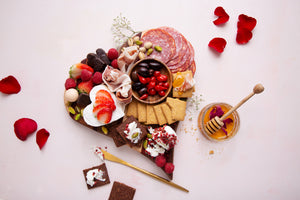 ---